the holiday season is infamous for drama and stress brought on by hectic schedules and challenging family situations. remember, that although you can't control how others act, you can control how you react to them.
try adding some heart opening poses into your yoga practice to give your heart a little more room to let others in and to give you room to breathe in those more stressful situations that arise.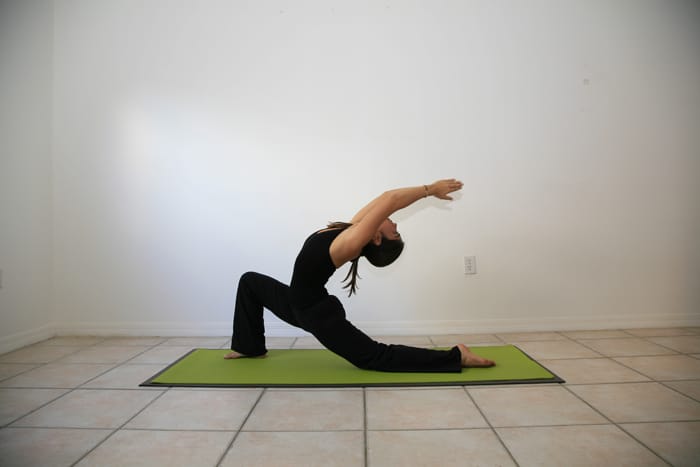 as a busy new yorker, i am all about multi-tasking poses, so one of my favorite heart openers is crescent moon, it opens up your hips (the body's storage place for holding bottled up emotions), stretches your quads and then gets your heart open as you find the backbend - basically creating more space everywhere!
here's a simple sequence to help you through the holidays (thanks sadie!).