i love sandals and i love being barefoot, therefore it's only natural that i love the idea of barefoot sandals - or as i'd like to call them, feet necklaces.
although i have yet to test out a pair of my own, these etsy gems are one of my top contenders. i am really tempted to get a pair because i could wear these even while teaching the yoga (read: i'm trying to justify the purchase).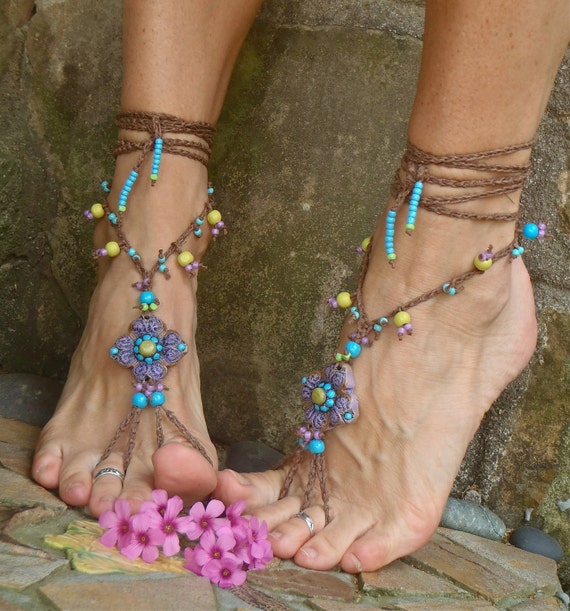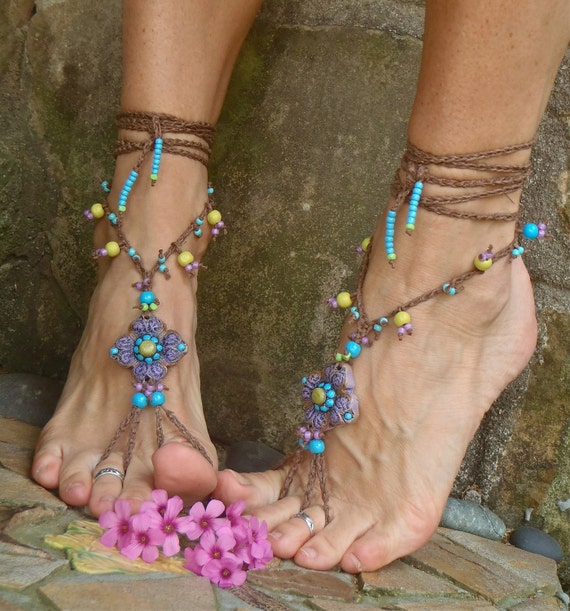 have you ever warn a pair? tell me about it!